---
---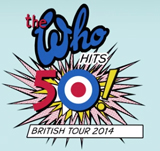 The Who Tour 2014-????
The Who On Tour!
The Who are currently on tour in North America. Could it be The Last Time?

---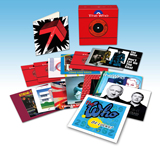 Volume 4: The Polydor Singles 1975-2015
15 7" vinyl discs and booklet
Released June 17. Order HERE
---
I'm The Face: The Official Pete Meaden Story
Brand-new biography of the man who made The Who Mod.
Click on title for order details.

---
The Who Live In Hyde Park
2-CD and DVD combo

---
Lambert & Stamp: The Movie
A documentary about the
unlikely pair who took
The Who to worldwide fame.
Now on DVD, Blu-ray and streaming.
---
The Who at Shea Stadium 1982
Newly remixed in stereo
and surround sound
Now released on DVD and Blu-Ray
---
The Who Hits 50!
2-CD collection now in stores.

---
The Who: Pretend You're In A War
New history of The Who
in the Sixties by Mark Blake.
Great read, lots of original
research.

---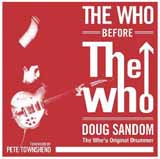 The Who Before The Who
By The Who's original
drummer (yes, before
Keith Moon!), Doug Sandom.
Available through Amazon
Kindle and hardcover.
---

PeteTownshend.net
THE home for all things
Townshend!

---
THEWHO.COM and
Teenage Cancer Trust have
launched a new fund-raising
initiative.
For more information,
click the logo.
---
The Who's Official Website
Go here for exclusive tour
Pre-show sales and VIP
Packages
---
As always, thanks to
John Atkins,
Richard Barnes,
Kevin Berger,
Chris Charlesworth,
Alan Clayson,
Tony Fletcher,
Ed Hanel,
Gary Herman,
Joe Giorgianni,
Bruce Kawakami,
Matt Kent,
Max Ker-Seymer,
Karen Kimber,
Olle Lundin,
"Irish Jack" Lyons,
Dave Marsh,
Alan McKendree,
Joe McMichael,
Andrew Motion,
Andy Neill,
Scott Smith,
Christian Suchatzki,
John Swenson,
George Tremlett,
Richie Unterberger,
Dave van Staveren,
Mark Ian Wilkerson,
Stephen Wolter and all
the others who did
the original research
and provided the aid
that led to this page.
---
A note about photographs:
None of the photographs used
on this site are by
purchase agreement with
the original photographer.
I try to credit when I can
discover the name of the
original photographer but, in
most cases, sources in
newspapers, old copies of
Creem Magazine, and even some
Who books, do not credit
photographers. If you are the
photographer or represent the
photographer and you do not
want your photograph posted,
please get in touch a
nd I will remove it immediately.
This is a wholly non-profit site
(if you could see my bank account,
you'd know it's quite the opposite!)
established to provide an historical
overview of The Who.
---